Donate to fund scholarships for Kakuma Girls!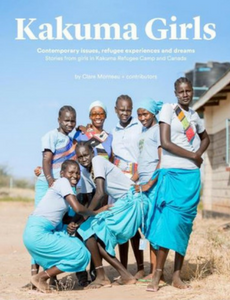 I'm pleased to share with you stories of hardship, hope & joy from Kakuma Refugee Camp in my book, Kakuma Girls.
Through your donations, we will provide scholarships to these girls for post-secondary education. Please donate to UNHCR Canada today! -- Clare Morneau
About my book: In this inspiring book, the teenage girls of Kakuma Refugee Camp in northwestern Kenya share what it's like to escape from violence, build a new life, go to high school and dream big for the future. Their letters to girls at a high school in Canada show strength and courage—plus a big dose of joy and hope. These girls will warm hearts everywhere.
Make your life-changing gift and empower refugees today with your tax-deductible donation.